The Crespel & Deiters Group also provides plant-based solutions to manufacturers in Central and North America.
Germany's Crespel & Deiters Group, one of Europe's leading wheat processors, has entered the US market with a newly formed subsidiary: Crespel & Deiters Food USA LP.
The offering includes wheat-based functional ingredients and self-produced, non-GMO, application-oriented manufacturing know-how from the group's food specialist, Loryma. In this way, they want to help manufacturers respond to the growing demand for sustainable plant-based products, such as authentic alternatives to meat.
With the establishment of the American subsidiary in Chicago, Illinois, the Crespel & Deiters Group is making wheat-based functional ingredients available to industrial customers in North America. Two experienced sales staff were hired to look after existing and new customers. Local storage capacities have been set up for short delivery times.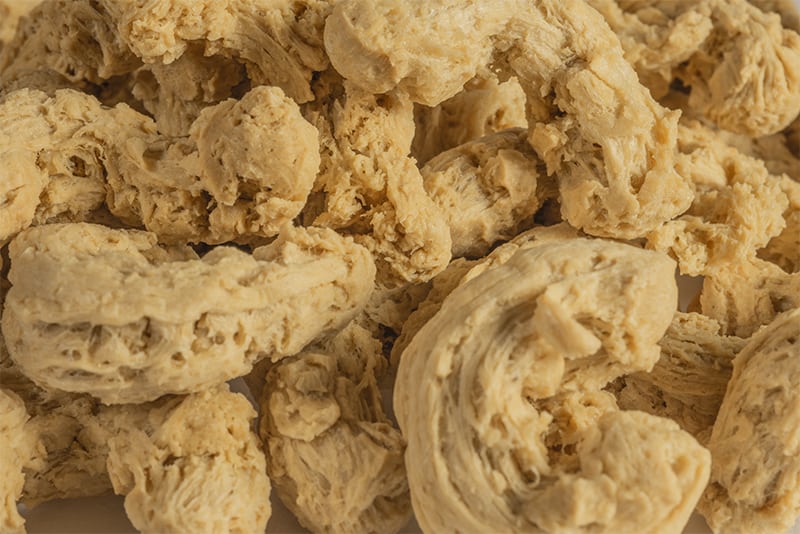 European market

In Europe, the owner-managed group of companies is one of the leading manufacturers of wheat starches and wheat proteins. It features a unique value chain that combines the entire process flow under one roof, resulting in high quality wheat ingredients. In the field of plant-based alternatives to animal products, such as egg and meat substitutes, the group's technological know-how offers significant advantages.
For example, the wheat textures of the Lory® Tex series combined with wheat-based binders ensure a true meat-like texture and offer a wide range of possibilities for individual and new end product designs. The system solutions offered, such as breadcrumbs and hydrolyzates for protein enrichment, can be combined. Loryma's application experts support customers with application concepts, suggestions and product development support.
Philipp Deiters, member of the board of directors of Crespel & Deiters and member of the sixth generation of the family, explains: "Specializing in wheat, we have built up a lot of experience over time. Our company has dedicated itself to the optimal use of this renewable raw material and the creation of innovative solutions. This allows our customers to do more with less, all with the goal of conserving our planet's resources. We are confident that we can also convince our American customers of their functionality.'
More information here: crespeldeitersgroup.com