You can spend about 35 hours with the main story of Hogwarts Legacy. About 100 hours if you want to do all the minor collecting. You don't have much time, but you don't want to miss something interesting? Then you are exactly here!
We have selected eight side missions that are really worth it for you. Whether they tell a great story, provide a cool reward, or are Easter eggs for Potter fans, these quests will keep you coming back even after the story is over.
1. Hall of Herodiana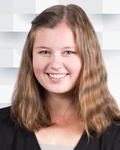 Natalie: Few things make me as happy as puzzles. And what could be better than a puzzle in Hogwarts Legacy? That's right, a sliding puzzle! That's why I especially liked the quest "Hall of Herodiana".
The client is Ravenclaw student Sophronia Franklin, who can be found in the Astronomy Wing next to the Charms classroom. He raves about Herodiana Byrne, Master of Depulso, who is said to have set up a secret training room at Hogwarts.
For puzzles, you need Depulso and Accio spells. A really nice set of clothes beckons as a reward. But the highlight is of course the puzzles themselves! By the way, there are other Depulso puzzle rooms at Hogwarts. So keep your eyes open!
2. Toxic bravery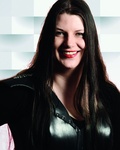 Gloria: This task is given to you by Duncan Hobhouse at the beginning of the game. He sends you in search of a part of a plant where he can prove his bravery to his classmates. Especially fans of the puzzle part of the movie "Harry Potter and the Philosopher's Stone" should not miss this task, because you will encounter a trap of the disgusting devil.
Do like Hermione and remind yourself of what the plant got away with. In the end, you'll be rewarded with one of the neatest cloak designs in the game, one that suits plant-loving Hufflepuffs (and is still one of my favorites)!
3. Portrait in trouble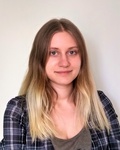 Steffy: There are many cool tricks in the magic pictures of the wizarding world. For example, they can travel back and forth between different versions of their portraits – it would be silly if someone stole one of the picture frames and it was reduced to a restless ruin. This is exactly what happened with the portrait of Ferdinand Octavius ​​Pratt.
Ferdinand asks for your help in the Hogwarts library. A Ravenclaw student is said to have stolen his second frame from Hogsmeade and is desperate to return it to its old place! Of course we'll help him, right? Finally, we can decide where to place the image…
4. The story of Rowland Oakes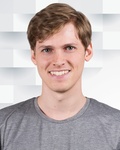 Fabian: When the Goblin conspiracy is already in full swing, your classmates start to worry about it too. In particular, Hufflepuff student Adelaide Rowland approaches you early because her loving uncle Rowland is believed to have disappeared. You can offer him your help and then go in search of the merchant.
The quest may sound like a narrative standard, but it fits your everyday life in a very atmospheric way. I had a lot of fun because it reminded me of the RPG classic Oblivion or Skyrim. It's also multi-part and includes both a small treasure hunt and an old castle leak. The latter also has some impressive rooms and even a few puzzles. In the end, you're happy that you did something good and really feel like you've had a little adventure.
5. The Rescue of Rococo + Released from Call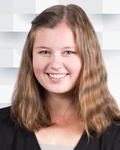 Natalie: My next tip is basically a 2-in-1 offer! Because the side mission "Rescuing Rococo" and the treasure hunt "Solved from the Bell" can be played consecutively. The treasure map can be found wherever the quest takes us.
You can find the quest in the southern part of the open world, in the village of Beinburg. Talk to Agnes Coffey, who is deprived of Niffler Rococo. The mission takes you to "Henrietta's Hideout" where, as usual, several enemies, treasure and small, fascinating puzzles await. Here you'll also find the treasure map that starts the "Unlocked by Bell" quest.
The solution to the treasure hunt made me go "Awwww!" drew Potter lovers should have a smile on their face!
6. Fixed Biscuit!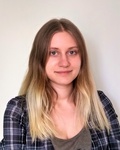 Steffy: This quest has everything my heart desires – a kidnapped pet, its distraught owner, and an opportunity to get back at the unscrupulous poachers. In Hogsmeade, you encounter a goblin named Garnuff, whose moon calf Biscuit has been captured by bloodthirsty hunters. Now the poor animal is sitting in a cage and will either be sold or cannibalized. But not with us!
The reward for rescuing Biscuit is a chunk of money, a fancy gown, and the good feeling of helping a helpless animal.
7. Dissendium for sweets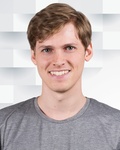 Fabiano: You won't be dealing with Dissendium for Sweets for long, but longtime Potter fans will appreciate this quest for its atmospheric dungeon. You probably know Gryffindor student Garrett Weasley from your last potions class and know him as someone who is extremely eager to experiment.
But Garrett has more soup to cook. For just one of them, he needs an ingredient from Honeydukes cellar in Hogsmeade. Those who know the books will know the best way to get in there. So you go through the same underground tunnel as Harry, which takes him past the hunchback witch to Honeydukes. A nice little homage that brings you closer to what happened in the Potter books.
Lesson 8: History of Magic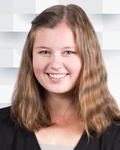 NatalieMission: I know I've recommended this quest elsewhere. But I can't say enough about it! Book connoisseurs will already be familiar with Professor Binns the Ghost, who, even after his death, never misses a day of his History of Magic classes! Unfortunately, it is known among Hogwarts students as an incredible sleeping pill.
Instead of talking about interesting battles, intrigues and changes of power, the professor deals with small and rather uninteresting details. So why not listen to yourself: you can activate the side quest by going to the History of Magic classroom in the north hall in the bell tower wing.
Have more interesting side quest recommendations? Write them to us in the comments!